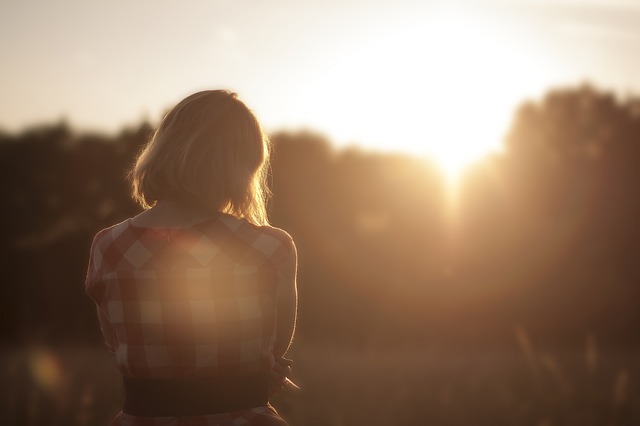 Contemplative prayer is the conscious awareness of living in communion with God. Somewhere the church lost the understanding that the purpose of prayer is to grow in intimacy with the Creator of the universe. Prayer is more than saying, reading, and reciting supplications to God even though they are all good. In the most authentic sense, prayer is the path to cultivating an intimate relationship with the eternal Father, Son, and Holy Spirit. Prayer teaches us to rest in the knowledge God's love will carry us through every storm of life.
In the third and fourth centuries, the desert fathers and mothers went to the desert, searching for a lost jewel. They didn't go to prove there is a right or wrong way to pray. Their souls were dying for communion and intimacy with God. Their rational thinking prayers were lacking in drawing them near to the heart of God. They understood prayer is more than a transaction of words that goes beyond problem-solving and getting what we want and desire from God. It is more than a cosmic game of being blessed for following and doing God's will. (Come with Me to a Quiet Place and find Rest for your Soul)
They followed the example of Christ, who took time to get away and alone to commune with the Heavenly Father on one. Jesus describes the lost jewel of prayer in the discourse of the Sermon on the Mount. Go to your inner room and shut the door, and pray to your Father in secret. It is a prayer that goes beyond the corporate and social praying we do with others.
It is a prayer that descends into our soul and spirit, transforming our being into the likeness of Christ. The Sermon on the Mount is an introduction to contemplation, and it is where we experience communion with God through the mind one on one. It is also the instructions for how we love and treat our fellow human beings.
Contemplative prayer describes an aspect of worship, not articulated in the Scripture. It is just like the word Trinity, which is missing in Scripture but is universally accepted, representing the Father, Son, and Holy Spirit theologically.
The desert monks discover a truth of prayer available to every believer. You and I can walk hand in hand in communion with Christ. In an encounter, we experience the fullness of being connected in union with the Trinity of the Father, Son, and Holy Spirit. We all need an inner room experience where our souls embrace the wholeness of God. (The Practice of Solitude and Contemplative Silence)
Contemplative prayer centers our hearts on the will and heart of God. There is a prayer of the heart, where we experience oneness and unity with the Triune God. Contemplative prayer is a conscious awareness of living in communion with God, where our lives interact with the Holy Spirit to become one with Christ.
Scripture:
But when you pray, go into your inner room, shut your door, and pray to your Father, who is unseen. And your Father, who sees what is done in secret, will reward you. Mathew 6:6 Berean Study Bible
Image via Pixabay