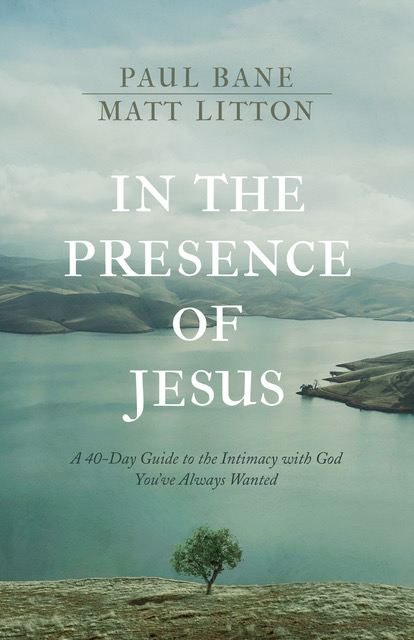 About In the Presence of Jesus
In the stress, noise, and activity of modern life, there is a way of finding inner peace and contentment. In the Presence of Jesus will help you learn to quiet your mind and focus your attention on the grace and love that is only available in God's presence. Deeply faithful to Scripture and infused with the truth of Christ's unwavering love on every page, In the Presence of Jesus is an easy-to-understand, step-by-step, daily guide that will empower you to transfer the truth of His everlasting love for you from your head to your heart. This 40-day journey will help you focus on the character of Jesus and open your spirit to His presence in your life.
Every day, you'll experience:
an invocation welcoming Christ's presence into your devotional time
a personal note as if it were written by Jesus to you, drawn carefully from
Scripture and opening your heart to the grace of Christ
Bible verses to meditate on
daily prayers, reflection activities, and blessings to help you focus on Christ's
presence with you throughout your day.
Awaken moment by moment to the presence of a loving God―and find peace for
your mind and soul.
A 40-day journey to calm your restless,
anxious thoughts and listen for the voice of Jesus.
Released November 9, 2021!
Order Now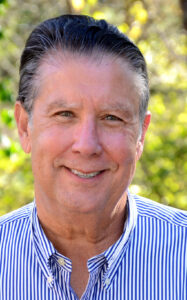 Paul Bane is the founder of Mindful Christianity, an online community helping people discover the lost contemplative and meditative tradition of practicing the presence of Jesus in our daily lives. Founded in 2015, Mindful Christianity now reaches over a million people a day, and its message has connected with faith leaders in every denomination of Christianity as well as mental health professionals and counseling organizations. Paul is the retired senior pastor of New Hope Community Church in Brentwood, Tennessee. He and his wife, Cathy, have two grown children and six granddaughters.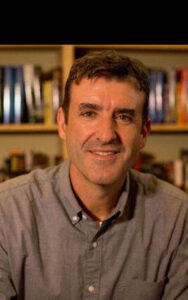 Matt Litton is an author, a bestselling collaborative writer, and an occasional blogger. He has written for CNN, Christianity Today, Dallas Morning News, Relevant, Busted Halo, Catalyst Leader, and Mindful Christianity. He is the author of Holy Nomad (Abingdon Press) and The Mockingbird Parables (Tyndale House). He currently lives in Nashville, Tennessee, with his wife Kristy and four children.