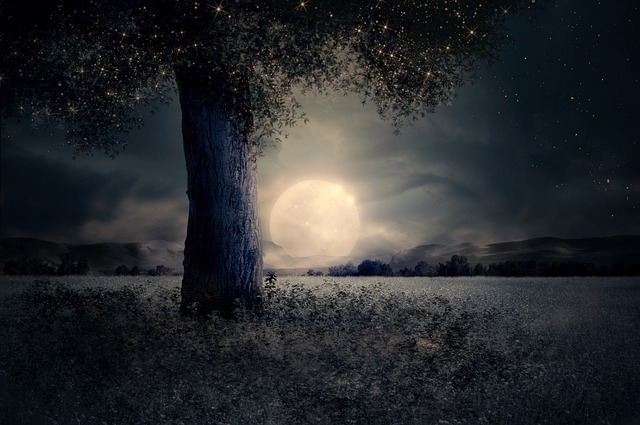 Surely God is in this Place, and I didn't even know it Jacob laments after waking up after a night of intense struggle. In every moment everywhere and in every aspect of life, God is closer than we can ever imagine or contemplate. In our darkest hours, in our suffering and pain when all seems hopeless, Christ is upholding us in every detail of life.
The exalted Christ and the angels of glory surround and hover over us; in the darkest forests at night, ablaze lit for those with faith to see. They greet us at the dawning of each new day and offer hope in the heartaches and unanswerable questions of life.  There is an everlasting promise like our loved ones who have died; we will also reign in resurrection power.  Our eternal hope is the Holy Spirit sustains our life before and beyond the grave. (Contemplation: Seeing the World through God's Eyes)
Lord, open the eyes of my heart to see your glory every moment of my life.
Scripture:
When Jacob awoke from his sleep, he thought, "Surely the LORD is in this place, and I was not aware of it." Genesis 28:16
Image via Pixabay